Welcome!
Life presents its challenges and we are not always ready for them. They can knock us down or off balance creating stress, fear, depression, and even isolation. We hope our website will get you started on the road to finding support, relief, and hope. Our resources cover the elderly, children, low income, homelessness, and losing a loved one.
Find help today!
Save the Date! 6th Annual Resource & Volunteer Fair
Those Who Can, For Those In Need is planning their 6th annual Resource & Volunteer Fair. So make sure you save the date for Saturday, September 9th, 2017 for 10:00 AM to 2:00 PM!
The 2nd Annual "Those Who Can" Award
TWCFTIN presented Deborah Kneeland Keegan with the 2nd annual "Those Who Can" award. Pictured are Senator Joe Boncore, Deborah Kneeland Keegan, Executive Director of FKO Afterschool and Judie VanKooiman, Founder and President of TWCFTIN.
Community Organization Spotlight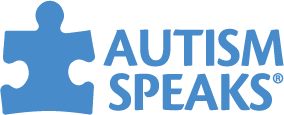 Autism Speaks enhances lives today and is accelerating a spectrum of solutions for tomorrow.
Today, Autism Speaks is dedicated to advancing research into causes and better treatments for autism spectrum disorders and related conditions both through direct funding and collaboration; increasing understanding and acceptance of autism spectrum disorders; and working toward solutions for the needs of individuals with autism and their families across the spectrum and lifespan through advocacy and support.
To accomplish this, Autism Speaks will relentlessly pursue strategies that make significant progress toward the following outcomes over the next 10 years:
A better understanding of the causes and typology of ASD
Children with an autism spectrum disorder being diagnosed before the age of 2
Children having access to appropriate intervention, services and resources immediately following diagnosis
The availability of better treatments both for underlying pathology as well as co-existing conditions that decrease quality of life for those with autism
People with ASD and their families have transition plans that result in more independent adult life that is meaningful to the individual
Individuals with ASD will have effective interventions, services and supports throughout their lifetime.
For more information contact: Melissa Mirick, Sr. Director of Field Development
Autism Speaks
85 Devonshire Street 9th Floor
Boston, MA 02109
(857) 275-0395
Melissa.mirick@autismspeaks.org
July 15th: Mia's Lemonade Stand
Mia will be doing her 6th annual Lemonade Stand for Boston Children's Hospital on Saturday July 15 9:00am-12:00pm in Winthrop's French Square and then 1:00-5:00 we will be set up on Elmwood Ave. Winthrop. All money raised goes to BCH!
Event Date: July 15th
Location: Winthrop's French Square
August 10: My Brother's Table 2017 Summer Party
Enjoy offerings from the North Shore's finest restaurants, fresh seafood, a carving station, desserts and a complimentary cocktail. Take a chance on our "Instant Wine Cellar" raffle. Bid on fabulous items in our silent auction; including Red Sox tickets, travel, gift certificates, entertainment passes and more.
Event Date: August 10th
Location: Spinelli's Function Facility, Route One South, Lynnfield, MA
Price: $65 per ticket
October 15th: Autism Speaks Walk
Sponsored by Alpha Xi Delta.
Event Date: October 15th, 2017
Location: Boston Common
Volunteer Opportunities
Can You Spare a Cup of Coffee?: For Kids Only Afterschool Summer Program. For just $10 you will support a field trip for one day for one child. Click here for more details.
A Great Volunteer Opportunity: Circle Home, Inc. is a home health and hospice agency. We are seeking volunteers 18 years and up for a variety of needs from visiting and companionship, to special projects, to administrative support. We serve families in the Greater Lowell, Greater Lawrence and Southern New Hampshire areas. We provide extensive training, mentoring and support. Volunteers are asked to commit to 2-4 hours per week for a minimum of one year. For more information about the positions available and upcoming training sessions, please contact Hospice Volunteer Services Coordinator, Heather Merrill at heather.merrill@CircleHomeHealth.org or 978-459-9343 ext. 85825.
My Brother's Table will be collecting now through December 22nd new hats, gloves, scarves, socks and sweaters. They will wrap the items and distribute to guests on Christmas Day. For more information about this wonderful way of giving, please call 781-595-3224. www.mybrotherstable.org.
Children's Friend and Family Services seeks volunteer mentors ages 21 and older to be matched with one youth mentee from the North Shore. Youth are between the ages of 5 and 18, and as a mentor you would meet every week for at least two hours to establish a one-to-one relationship that over a year's time matures into a genuine, caring friendship. Our mentors – like the individuals and families we serve – come from a variety of backgrounds and professions. Whether it's taking a walk in the park, watching a movie, cooking or just talking on the phone – when you take time out of your day to enrich the life of a child, you're making a real difference. Our current program waitlist has 29 youth, there is a significant need! If you are interested or would like to know more, please visit http://childrensfriend.net/services/youth-mentoring/ or contact Samantha Alves, Director of Youth Mentoring at salves@childrensfriend.net or call 978-219- 1528.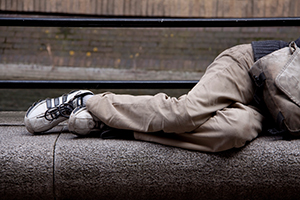 Why we are needed.
People slip through the cracks for many reasons.
No matter your circumstances or income, life throws us curve balls. One moment things are fine, the next you are struggling.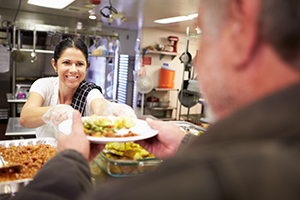 What we achieve.
Connecting those in need with those who can help.
With an annual life issues resource fair, this website and a printed directory (coming) we help people find vital services and/or volunteer opportunities in their communities.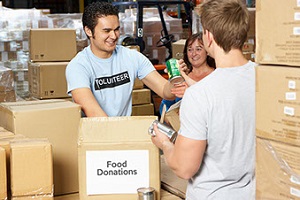 What you can do.
Volunteer, make a donation, or both.
Local non-profits are challenged by budgets and resources. They can use your help. You can make a difference right where you live.