Welcome!
Life presents its challenges and we are not always ready for them. They can knock us down or off balance creating stress, fear, depression, and even isolation. We hope our website will get you started on the road to finding support, relief, and hope. Our resources cover the elderly, children, low income, homelessness, and losing a loved one.
Find help today!
Save the Date! Uplift Yourself with Laughter
Those Who Can, For Those In Need is planning their 4th annual UpLift Yourself With Laughter fundraiser. So make sure you save the date for Saturday, April 22nd, 2017. Learn more on our events page and buy tickets here!
Our Mission
Those Who Can for Those In Need, Inc., is a Winthrop-based non-profit linking the North Shore Community with Resources and Volunteer Opportunities in the areas of Elderly, Losing a Loved One, Children, Mental Health, Disease and Health Issues, Substance Abuse, Domestic Violence, Veterans, Disabilities, LBGTQ, Low-Income, and Homelessness.
Community Organization Spotlight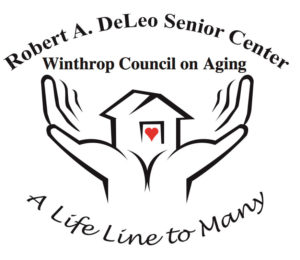 The Robert A. DeLeo Winthrop Senior Center/Council on Aging serves the community of Winthrop, Massachusetts. Whether you have visited with us before or are visiting for the first time, we would like to welcome you to the friendly club where seniors gather to chat, dance and socialize. We offer many activities and services, including but not limited to:
Daily Activities*: with a full schedule of events, there is something for everyone at the Winthrop Senior Center. Whether you want to get moving in one of our exercise, tai chi, or Zumba classes, or you are looking to learn a new language or play a relaxing game of cards, you will be able to do it at the Winthrop Senior Center. During school vacations we offer events that are fun for the whole family; ranging from concerts to magic shows.
* All activities at the Senior Center are designed to meet the needs of senior adults.
Outreach Program: If you know of a homebound senior citizen living in Winthrop who could benefit from a home visitation, please inform our Outreach Coordinator. She can refer them to vital services to make their lives more manageable, along with helping them to maintain their independence.
Senior Lunch Program: Served Monday-Friday; come have a good meal and socialize with your friends.
Travel Committee: The Senior Center's Travel Committee offers a variety of trips each month; from day-trips throughout New England, casino trips and overnight trips filled with sight-seeing and entertainment.
Van Transportation Program: our Van Transportation Program provides transport to priority medical appointments as well as food shopping.
For a full schedule of our activities and events, as well as resources and information, please visit our website at www.town.winthrop.ma.us/council-aging or contact us at 617-846-8538. Or, stop by for a visit: 35 Harvard Street, Winthrop, MA
SAVE THE DATE: On Saturday, September 16, 2017 the Robert A. DeLeo Winthrop Senior Center/Council on Aging will be celebrating 25 years in our current location. We hope you will join us for this festive event. More information to follow; please check our website.
Housing Families: 15th Annual Legislative Breakfast
March 8, 2017: Stand with homeless families to make housing a priority for our elected officials this year!
The Legislative Breakfast is a powerful event that Housing Families hosts each year to advocate for broad and effective solutions to ending family homelessness. The event provides the opportunity for homeless and formerly homeless families to share their stories with elected officials and the public. Please join us to hear their stories and learn what we can do to make a difference in our communities.
This event is free and open to the public. Light breakfast will be provided.
Location: The Irish American Club | 177 West Street, Malden
Contact Info: To find out more information or to RSVP, contact Patty Kelly at (781) 322-9119 ext. 115 or pkelly@housingfamilies.org.
Housing Families: YPAC No-Sew Blanket Making:
Event Date: February 25, 2017:  12pm – 3pm
Details: Join our Young Professional Advisory Council (YPAC) to make blankets for families living in our shelters!
Can't sew? No problem! No-sew blankets are an easy way to make fun and colorful blankets that keep homeless families warm throughout the winter. It's a great activity for families with kids of all ages to be able to support families in their community.
Date: Saturday, February 25
Time: Drop in 12-3
Location: Housing Families' offices at 919 Eastern Ave in Malden
Lunch and snacks will be provided.
This event is hosted by YPAC. For more information, please contact Chris Younkin-Wilson.
Location: 919 Eastern Ave, Malden
Volunteer Opportunities
A Great Volunteer Opportunity: Circle Home, Inc. is a home health and hospice agency. We are seeking volunteers 18 years and up for a variety of needs from visiting and companionship, to special projects, to administrative support. We serve families in the Greater Lowell, Greater Lawrence and Southern New Hampshire areas. We provide extensive training, mentoring and support. Volunteers are asked to commit to 2-4 hours per week for a minimum of one year. For more information about the positions available and upcoming training sessions, please contact Hospice Volunteer Services Coordinator, Heather Merrill at heather.merrill@CircleHomeHealth.org or 978-459-9343 ext. 85825.
My Brother's Table will be collecting now through December 22nd new hats, gloves, scarves, socks and sweaters. They will wrap the items and distribute to guests on Christmas Day. For more information about this wonderful way of giving, please call 781-595-3224. www.mybrotherstable.org.
Children's Friend and Family Services seeks volunteer mentors ages 21 and older to be matched with one youth mentee from the North Shore. Youth are between the ages of 5 and 18, and as a mentor you would meet every week for at least two hours to establish a one-to-one relationship that over a year's time matures into a genuine, caring friendship. Our mentors – like the individuals and families we serve – come from a variety of backgrounds and professions. Whether it's taking a walk in the park, watching a movie, cooking or just talking on the phone – when you take time out of your day to enrich the life of a child, you're making a real difference. Our current program waitlist has 29 youth, there is a significant need! If you are interested or would like to know more, please visit http://childrensfriend.net/services/youth-mentoring/ or contact Samantha Alves, Director of Youth Mentoring at salves@childrensfriend.net or call 978-219- 1528.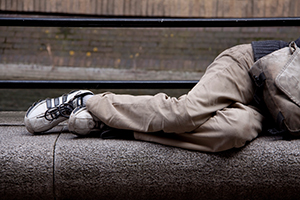 Why we are needed.
People slip through the cracks for many reasons.
No matter your circumstances or income, life throws us curve balls. One moment things are fine, the next you are struggling.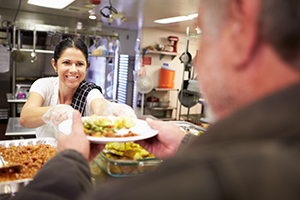 What we achieve.
Connecting those in need with those who can help.
With an annual life issues resource fair, this website and a printed directory (coming) we help people find vital services and/or volunteer opportunities in their communities.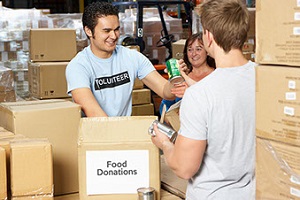 What you can do.
Volunteer, make a donation, or both.
Local non-profits are challenged by budgets and resources. They can use your help. You can make a difference right where you live.