Welcome!
Life presents its challenges and we are not always ready for them. They can knock us down or off balance creating stress, fear, depression, and even isolation. We hope our website will get you started on the road to finding support, relief, and hope. Our resources cover the elderly, children, low income, homelessness, and losing a loved one.
Find help today!
Save the Date! 6th Annual Resource & Volunteer Fair
Those Who Can, For Those In Need is planning their 6th annual Resource & Volunteer Fair. So make sure you save the date for Saturday, September 9th, 2017 for 10:00 AM to 2:00 PM!
Save the Date! Paint Night and/or Dinner at Dockside Fundraiser
Thursday, October 19, 2017. Doors open at 5:00 for dinner at the Dockside Restaurant & Bar in Chelsea. Watch our October newsletter and our social media sites for more details.
Community Organization Spotlight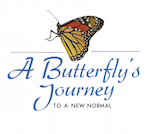 A Butterfly's Journey (ABJ) To a New Normal has a mission to help individuals and families struggling with grief, to find hope and a new normal. We do that through action-based (group, or 1-on-1) grief classes, through providing a comprehensive online Resource Center, and through our "Portraits of Loss", photography events encouraging open expressing or grief, loss and love. We also collaborate with other community, healthcare and grief support organizations. Our founder and board have all suffered traumatic loss and contribute in memory of their loved ones, in an effort to help others heal.
Some of the highlights of this organization include:
Grief Recovery Classes
Portraits of Loss
Free Resource Center
For more information, check out their website: http://abutterflysjourney.org/
August 10: My Brother's Table 2017 Summer Party
Enjoy offerings from the North Shore's finest restaurants, fresh seafood, a carving station, desserts and a complimentary cocktail. Take a chance on our "Instant Wine Cellar" raffle. Bid on fabulous items in our silent auction; including Red Sox tickets, travel, gift certificates, entertainment passes and more.
Event Date: August 10th
Location: Spinelli's Function Facility, Route One South, Lynnfield, MA
Price: $65 per ticket
October 15th: Autism Speaks Walk
Autism Speaks Walk is powered by the love of parents, grandparents, siblings, friends, relatives and support providers for people with autism. With every step you take and every dollar you raise, you help enhance lives today and accelerate a spectrum of solutions for tomorrow.
Event Date: October 15th
Location: Boston Common
Time: 9:00 AM
Volunteer Opportunities
Volunteer Opportunity from Mystic Valley Elder Services: Volunteer Money Managers make a positive difference for those in need! Mystic Valley Elder Services, the local agency that supports the wellbeing and independence of elders, adults with disabilities, and caregivers is looking for Volunteer Money Managers. Volunteer Money Managers help low-income elders and adults living with disabilities by visiting them at home on a regular basis to assist them with bill paying tasks including paying monthly bills and maintaining the check register. The commitment is 2-6 hours a month, for a minimum of a year. Volunteer Program Manager Lauren Reid can be reached at (781) 388-2382for more information or to set up an interview.
Volunteer Opportunity for Housing Families: Visit their website for more details!
Can You Spare a Cup of Coffee?: For Kids Only Afterschool Summer Program. For just $10 you will support a field trip for one day for one child. Click here for more details.
A Great Volunteer Opportunity: Circle Home, Inc. is a home health and hospice agency. We are seeking volunteers 18 years and up for a variety of needs from visiting and companionship, to special projects, to administrative support. We serve families in the Greater Lowell, Greater Lawrence and Southern New Hampshire areas. We provide extensive training, mentoring and support. Volunteers are asked to commit to 2-4 hours per week for a minimum of one year. For more information about the positions available and upcoming training sessions, please contact Hospice Volunteer Services Coordinator, Heather Merrill at heather.merrill@CircleHomeHealth.org or 978-459-9343 ext. 85825.
My Brother's Table will be collecting now through December 22nd new hats, gloves, scarves, socks and sweaters. They will wrap the items and distribute to guests on Christmas Day. For more information about this wonderful way of giving, please call 781-595-3224. www.mybrotherstable.org.
Children's Friend and Family Services seeks volunteer mentors ages 21 and older to be matched with one youth mentee from the North Shore. Youth are between the ages of 5 and 18, and as a mentor you would meet every week for at least two hours to establish a one-to-one relationship that over a year's time matures into a genuine, caring friendship. Our mentors – like the individuals and families we serve – come from a variety of backgrounds and professions. Whether it's taking a walk in the park, watching a movie, cooking or just talking on the phone – when you take time out of your day to enrich the life of a child, you're making a real difference. Our current program waitlist has 29 youth, there is a significant need! If you are interested or would like to know more, please visit http://childrensfriend.net/services/youth-mentoring/ or contact Samantha Alves, Director of Youth Mentoring at salves@childrensfriend.net or call 978-219- 1528.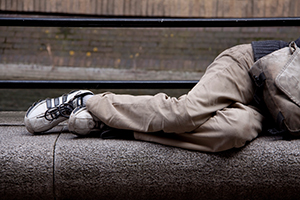 Why we are needed.
People slip through the cracks for many reasons.
No matter your circumstances or income, life throws us curve balls. One moment things are fine, the next you are struggling.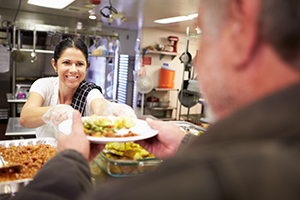 What we achieve.
Connecting those in need with those who can help.
With an annual life issues resource fair, this website and a printed directory (coming) we help people find vital services and/or volunteer opportunities in their communities.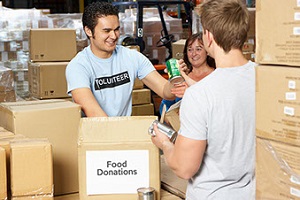 What you can do.
Volunteer, make a donation, or both.
Local non-profits are challenged by budgets and resources. They can use your help. You can make a difference right where you live.