Welcome!
Life presents its challenges and we are not always ready for them. They can knock us down or off balance creating stress, fear, depression, and even isolation. We hope our website will get you started on the road to finding support, relief, and hope. Our resources cover the elderly, children, low income, homelessness, and losing a loved one.
Find help today!
Save the Date! Uplift Yourself with Laughter
Those Who Can, For Those In Need is planning their 4th annual UpLift Yourself With Laughter fundraiser. So make sure you save the date for Saturday, April 22nd, 2017. Learn more on our events page and buy tickets here!
Spotlight on Board Member
Housing Families Inc. hosts legislative breakfast in Malden on March 8, 2017, Cary Havey, TWCFTN Board Member spoke about her own experience with eviction, and not being able to get emergency shelter due to the fact that she grossed above the criteria. She asked for the legislatures support for funding the RAFT program that she did qualify for to secure the first & security deposit for a new apartment.
Community Organization Spotlight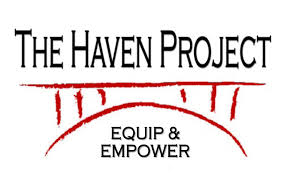 Established in late 2011, the Haven Project is filling a gap in services for services for homeless young adults north of Boston. Our mission is to equip and empower homeless young adults between the ages of 17-24 with the skills and support they need reach their potential. We do this in our drop in center in Lynn, MA where we provide basic needs and then through coaching, life skills classes and advocacy, we offer growth opportunities in employment, education, housing, and community.   We currently help 160 young adults each year. All of our funds are privately donated.
Please check out our website www.havenproject.net and our café website at lothlynncoffee.com, and view our latest video at   https://vimeo.com/203153651
If this inspires you to learn more, please come to one of our monthly informational sessions. You can sign up on the website or by calling 781-913-5738.   Finally, if you choose to contribute to the Haven Project, you can do this on our website, or even supporting us by having a coffee or purchasing food at our social enterprise, Land of a Thousand Hills helps us provide services to this very vulnerable population.
44% of our operating costs are provided by donations of in-kind volunteer, space and supplies!  Please join us!
Our drop in center is open 4-7 Tuesday- Friday. Programming includes:
Basic needs: Four days a week we provide a welcoming 800 square foot drop-in center in downtown Lynn adjacent to a transportation hub.  Here we assess and triage individual situations and provide a space for the youth to get off the street, relax and recover. Hot meals are provided and we have unrestricted access to a food pantry for youth to carry food out with them.  We offer showers, funds for transportation and identification, clothing, backpacks, and hygiene items. We help these young adults access health care, emergency phones and food stamps and we staff a 24-hour hotline to support youth in crisis.
Employment: We actively seek and advocate for appropriate job placements. We have partnerships with area businesses and our clients are fast tracked at the local temporary agencies.  Staff helps young adults with resume preparation, job searches, mock interviews, interview clothing and on-site volunteer opportunities. In January 2016 we opened a social enterprise, Land of a Thousand Hills which offers on-site jobs to our clients.
Housing: We help youth develop a viable list of temporary housing options and we facilitate this contact. If there are no viable short-term housing options, we place them in emergency shelters. If employed, we help them identify and negotiate a safe room to rent. In partnership with local housing agencies, we provide case management to young adults in high school so they are able to access housing subsidies. Ultimately, with employment and budgeting skills, youth obtain and support their housing needs.
Education: All participants are actively encouraged to obtain a high school diploma or a GED and learn how to communicate in English. We offer on-site GED Programs, online high school education; all supported with tutoring. Without basic educational credentials their ability to support themselves legally and safely is very limited. Staff helps with homework, test preparation, and ESL coursework. In addition, we partner with the Career Center, North Shore Community College, and the high schools to ensure our participants are fast-tracked for enrollment are accessing all of the financial aid available to them.
Community: Young adults are coached to develop appropriate social skills via workshops other program activities.  Hobbies, volunteer positions, church, and community events are promoted and supported to help develop the supportive community these young people need. Development of a supportive community is critical to sustainable long -term success and independence.
"WE ARE WINARC"
Come join us for our 2nd annual We Are WINARC Run, Walk, or Roll Fundraiser at Deer Island!
Pre-registration will begin at 10AM on April 30th and the event will begin at 11AM.
When you have completed your lap around the island, please join us for refreshments, music, and raffles in the registration area!
A t-shirt will be guaranteed to any ticket purchased before April 14th.
The event will go on rain or shine, so please come prepared!
Location: Deer Island
Event Date: April 30th @ 11 AM Rain or Shine
Grin and Share It XIII
Dinner, Silent Auction, and Comedy Show! Join us for an evening of fun and laughter To benefit My Brother's Table! To be held at the Montvale Plaza 54 Montvale Avenue, Stoneham, MA
Starring Don Gavin and many of his generous friends. The special guests may include: Lenny Clarke, Tony V., Patty Ross, Frank Santorelli, and Steve Sweeney. $60 per ticket or $500 for a table of 10. To reserve tickets please call My Brother's Table (781) 595-3224
Event Date: May 11, 2017
Details: Starring Don Gavin and many of his comedian friends. Dinner, Silent Auction and Comedy Show.
Location: Montvale Plaza, 30 Montvale Avenue, Stoneham, MA
Price: $60 per ticket
I Loved, I Lost, I Made Spaghetti
"I Loved, I Lost, I Made Spaghetti" is based on Giulia Melucci's lighthearted memoir of looking for love and cooking through heartache. The one-woman play is friendly, good-natured, and filled with laughter. Ranging in topic from dating duds (drinkers, wet blankets, commitment-phobes) to secret recipes, the performance is a warm and lovely way to share an evening out with your community.
Event Date: June 10, 2017
Details: Mystic Valley Elder Services is bring theatre lovers together for a delightful community event
Location: Stoneham Theatre
Volunteer Opportunities
Housing Families Backpack Drive: The annual backpack drive kicks off soon! Click here for more details.
A Great Volunteer Opportunity: Circle Home, Inc. is a home health and hospice agency. We are seeking volunteers 18 years and up for a variety of needs from visiting and companionship, to special projects, to administrative support. We serve families in the Greater Lowell, Greater Lawrence and Southern New Hampshire areas. We provide extensive training, mentoring and support. Volunteers are asked to commit to 2-4 hours per week for a minimum of one year. For more information about the positions available and upcoming training sessions, please contact Hospice Volunteer Services Coordinator, Heather Merrill at heather.merrill@CircleHomeHealth.org or 978-459-9343 ext. 85825.
My Brother's Table will be collecting now through December 22nd new hats, gloves, scarves, socks and sweaters. They will wrap the items and distribute to guests on Christmas Day. For more information about this wonderful way of giving, please call 781-595-3224. www.mybrotherstable.org.
Children's Friend and Family Services seeks volunteer mentors ages 21 and older to be matched with one youth mentee from the North Shore. Youth are between the ages of 5 and 18, and as a mentor you would meet every week for at least two hours to establish a one-to-one relationship that over a year's time matures into a genuine, caring friendship. Our mentors – like the individuals and families we serve – come from a variety of backgrounds and professions. Whether it's taking a walk in the park, watching a movie, cooking or just talking on the phone – when you take time out of your day to enrich the life of a child, you're making a real difference. Our current program waitlist has 29 youth, there is a significant need! If you are interested or would like to know more, please visit http://childrensfriend.net/services/youth-mentoring/ or contact Samantha Alves, Director of Youth Mentoring at salves@childrensfriend.net or call 978-219- 1528.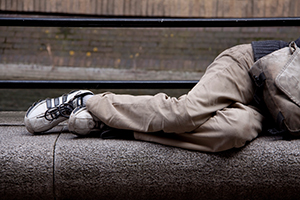 Why we are needed.
People slip through the cracks for many reasons.
No matter your circumstances or income, life throws us curve balls. One moment things are fine, the next you are struggling.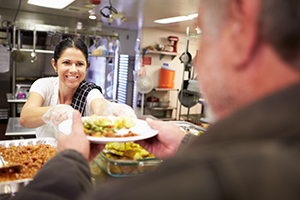 What we achieve.
Connecting those in need with those who can help.
With an annual life issues resource fair, this website and a printed directory (coming) we help people find vital services and/or volunteer opportunities in their communities.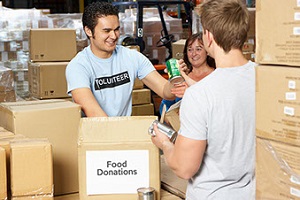 What you can do.
Volunteer, make a donation, or both.
Local non-profits are challenged by budgets and resources. They can use your help. You can make a difference right where you live.