Welcome!
Life presents its challenges and we are not always ready for them. They can knock us down or off balance creating stress, fear, depression, and even isolation. We hope our website will get you started on the road to finding support, relief, and hope. Our resources cover the elderly, children, low income, homelessness, and losing a loved one.
Find help today!
Thank You for Supporting Our 6th Annual Resource & Volunteer Fair!
Thank you all for coming out and supporting our 6th annual Fair. We greatly appreciate it. This was our best one yet! And there was so many connections made.
Save the Date! Fall Fundraiser
Join Masterpiece Art Bar for a fun time and to help THOSE WHO CAN FOR THOSE IN NEED raise money to support this grassroots nonprofit!
Featured Organizations
A Comfortable Place to Grieve
The Holidays can be challenging, even though they are meant to be full of joy and traditions. One organization understands this all too well – Comfort Zone Camp, a national 501c3 bereavement organization dedicated to transforming the lives of children, youth, and young adults who have experienced the death of a parent, sibling, or primary caregiver. Their programs are free-of-charge and include professional therapeutic services, mentorship, resiliency training, healthy coping skills and all kinds of activities to help break the emotional isolation grief often brings. Their programs are offered to children ages 5-25 (and their families for their Family Programs). For nearly 20 years, Comfort Zone has offered its free programs grounded in positive youth development to enhance coping skills and resiliency in these vulnerable individuals.
Comfort Zone's mission is to empower children experiencing grief to fully realize their capacity to heal, grow, and lead more fulfilling lives. Their vision is a society that is actively engaged in meeting the ongoing and complex needs of grieving children.
This is a direct link to their program calendar: www.comfortzonecamp.org/calendar
Upcoming Family Holiday Program
On Saturday, December 16th, Comfort Zone is hosting a Family Holiday Program from 12-4pm in Jamaica Plain. This one-day program is open to youth aged 5-25, along with their entire family, who are grieving the death of a significant person. This open community event provides a safe and fun place for families in grief to create dialogue and learn coping skills. Families will learn about their grief, as well as build connections as they realize they are not alone. This family program will focus on how families can work together to remember their loved ones, create new traditions, and care for each other on the journey.
How do I register my family to attend this program? Registration is currently open and free-of-charge on their website calendar page (http://www.comfortzonecamp.org/event/909). If attending one of their programs for the first time, families need to create a username and password; returning families will be prompted to log in and then add additional family members as attendees.
Rebecca Desmond, MSW from Comfort Zone will be your point of contact and can answer questions and serve as your resource as they continue preparations for this program. Rebecca's email address is rdesmond@comfortzonecamp.org.
Join in, you and your family will be glad you did!
The Arbors at Winthrop : Just Like Family
Family is not an important thing. It's everything. – Michael J. Fox
At The Arbors Assisted Living Residential Communities, we know you care about your senior loved one's well-being. We care, too, which is why we offer accommodations, amenities and programs designed to enhance the lives of our residents.
The Arbors Assisted Living is a family-owned Massachusetts company with nine residences. Locally, The Arbors at Winthrop, 46 Lincoln Street, offers 90 apartments with studio and one bedroom options in independent, traditional, and memory care settings. The Arbors Assisted Living Communities are dedicated to meeting the individualized needs of each resident 24/7. The Arbors communities are designed to provide opportunities for residents to enjoy a life they choose through a variety of living options, amenities, services and customized personalized care. An engaging, stimulating environment with a wide variety of daily programs and activities is offered. The Arbors takes pride in offering three homemade meals a day featuring healthy options, comfort foods, and resident favorites.
If you are interested in discussing a move to Senior living for yourself or a loved one, please contact Ashley Harris, Director of Marketing, The Arbors at Winthrop at 617-207-3009.
My Brother's Table Sweater Drive
My Brother's Table (MBT), the North Shore's largest soup kitchen, is in need of NEW sweaters and sweatshirts to distribute to its guests on Christmas Day. Men's, women's and children's sweaters/sweatshirts in all sizes are needed, but the biggest demand is for adult large and XL sweaters and sweatshirts. MBT is also seeking new hats, gloves, scarves, socks and thermal underwear.
Unwrapped items can be dropped off at My Brother's Table, 98 Willow St., Lynn during office hours Monday-Friday 9:00-5:00pm. Please try to drop items off by December 21st to allow time for sorting/wrapping.
For more information, please call My Brother's Table at 781-595-3224.
Mia's 5th Annual Toy Drive for Boston Children's Hospital
All Toys collected will go to Boston Children's Hospital Holiday Store!
Toys will be collected December 3rd – December 17th
Ruth's Way for Women
December – We will be awarded our first grant to provide financial assistance to women who are in need of sober housing but do not have the financial means. The women have decided to donate their money that was to be for our Yankee Swap to adopt other women in need for Christmas. Because of this unselfish act, the nonprofit will provide the funds for the Yankee Swap.
January – Our new board of directors will have new members. The women will show their appreciation to some first responders by giving a gift of homemade baked goods.
Massachusetts Housing & Shelter Alliance 2017 Annual Meeting
Date: December 12th
Time: 8:00 AM – 10:00 AM
Location: BC Club, 100 Federal Street, Boston, MA 02210
Volunteer Opportunities
Volunteer Opportunity from Mystic Valley Elder Services: Volunteer Money Managers make a positive difference for those in need! Mystic Valley Elder Services, the local agency that supports the well being and independence of elders, adults with disabilities, and caregivers is looking for Volunteer Money Managers. Volunteer Money Managers help low-income elders and adults living with disabilities by visiting them at home on a regular basis to assist them with bill paying tasks including paying monthly bills and maintaining the check register. The commitment is 2-6 hours a month, for a minimum of a year. Volunteer Program Manager Lauren Reid can be reached at (781) 388-2382 for more information or to set up an interview.
Volunteer Opportunity for Housing Families: Visit their website for more details!
A Great Volunteer Opportunity: Circle Home, Inc. is a home health and hospice agency. We are seeking volunteers 18 years and up for a variety of needs from visiting and companionship, to special projects, to administrative support. We serve families in the Greater Lowell, Greater Lawrence and Southern New Hampshire areas. We provide extensive training, mentoring and support. Volunteers are asked to commit to 2-4 hours per week for a minimum of one year. For more information about the positions available and upcoming training sessions, please contact Hospice Volunteer Services Coordinator, Heather Merrill at heather.merrill@CircleHomeHealth.org or 978-459-9343 ext. 85825.
My Brother's Table will be collecting now through December 22nd new hats, gloves, scarves, socks and sweaters. They will wrap the items and distribute to guests on Christmas Day. For more information about this wonderful way of giving, please call 781-595-3224. www.mybrotherstable.org.
Children's Friend and Family Services seeks volunteer mentors ages 21 and older to be matched with one youth mentee from the North Shore. Youth are between the ages of 5 and 18, and as a mentor you would meet every week for at least two hours to establish a one-to-one relationship that over a year's time matures into a genuine, caring friendship. Our mentors – like the individuals and families we serve – come from a variety of backgrounds and professions. Whether it's taking a walk in the park, watching a movie, cooking or just talking on the phone – when you take time out of your day to enrich the life of a child, you're making a real difference. Our current program waitlist has 29 youth, there is a significant need! If you are interested or would like to know more, please visit http://childrensfriend.net/services/youth-mentoring/ or contact Samantha Alves, Director of Youth Mentoring at salves@childrensfriend.net or call 978-219- 1528.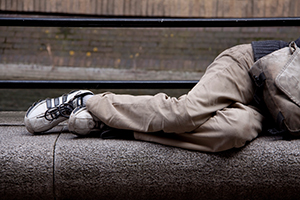 Why we are needed.
People slip through the cracks for many reasons.
No matter your circumstances or income, life throws us curve balls. One moment things are fine, the next you are struggling.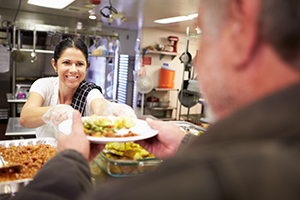 What we achieve.
Connecting those in need with those who can help.
With an annual life issues resource fair, this website and a printed directory (coming) we help people find vital services and/or volunteer opportunities in their communities.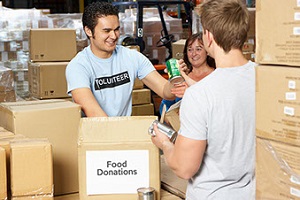 What you can do.
Volunteer, make a donation, or both.
Local non-profits are challenged by budgets and resources. They can use your help. You can make a difference right where you live.