Welcome!
Life presents its challenges and we are not always ready for them. They can knock us down or off balance creating stress, fear, depression, and even isolation. We hope our website will get you started on the road to finding support, relief, and hope. Our resources cover the elderly, children, low income, homelessness, and losing a loved one.
Find help today!
Longwood Care
As a community focused organization, Longwood Care's mission is centered on empowerment, advocacy, inclusion, collaboration and education via accessible behavioral health services to build strong families and prosperous communities.
Longwood Care partners with established organizations, city and state departments and other community members in the North Shore and Boston areas to transform child and family support networks by providing effective therapeutic care to individuals, couples, parents, children and families including the following services:
Individual, Couples & Family Therapy
Behavioral Therapy
Trauma Therapy
Sensory Integrated Therapy
Group & Play Therapy
Longwood Care has extended office hours: Monday – Friday (9:00 am – 7:00 pm) and Saturday (9:00 am – 5:00 pm). Languages offered include English, Russian, Spanish and Greek. Our newly renovated office serves the North Shore and Boston areas and is easily accessible by public transportation with ample on-street and private parking. Please visit www.longwoodcare.org for more  information or contact us at: 21 Railroad Ave, Swampscott, MA 01907. P: (781) 600-5501. F: (781) 623-0220.
Mystic Valley Elder Service's TRIP Metro North Program
If you're 60+ or an adult living with a disability, don't drive and live in Winthrop, you can still visit friends, dine out, and shop where you like. Call (781) 388-4819 to see if you qualify for TRIP. This free program gives you money to reimburse friends, neighbors and, in some cases, certain family members for taking you anywhere you want to go.
Volunteer Opportunities
Volunteer Opportunity from Mystic Valley Elder Services: Volunteer Money Managers make a positive difference for those in need! Mystic Valley Elder Services, the local agency that supports the well being and independence of elders, adults with disabilities, and caregivers is looking for Volunteer Money Managers. Volunteer Money Managers help low-income elders and adults living with disabilities by visiting them at home on a regular basis to assist them with bill paying tasks including paying monthly bills and maintaining the check register. The commitment is 2-6 hours a month, for a minimum of a year. Volunteer Program Manager Lauren Reid can be reached at (781) 388-2382 for more information or to set up an interview.
Housing Families Looking for Volunteers: Do you like helping children learn? Housing Families GREAT Youth and Families program is looking for awesome tutors for our after school program. Volunteers must be high school aged or older. We are here Monday through Friday 3-6 with the addition of an extra hour Wednesday when program is 3-7. Currently we serve children pre-school-12th grade. Training and lots of support are provided and supplemental trainings are offered throughout the year! The commitment is one hour a week for 6 months or for students one hour a week for a semester. If you are interested please contact Siobhan at malady@housingfamilies.org or 781-333-2289 x 201.
A Great Volunteer Opportunity: Circle Home, Inc. is a home health and hospice agency. We are seeking volunteers 18 years and up for a variety of needs from visiting and companionship, to special projects, to administrative support. We serve families in the Greater Lowell, Greater Lawrence and Southern New Hampshire areas. We provide extensive training, mentoring and support. Volunteers are asked to commit to 2-4 hours per week for a minimum of one year. For more information about the positions available and upcoming training sessions, please contact Hospice Volunteer Services Coordinator, Heather Merrill at heather.merrill@CircleHomeHealth.org or 978-459-9343 ext. 85825.
My Brother's Table located in Lynn is always accepting volunteers. Great for families, community service hours or for anyone. Please call 781-595-3224 for information. www.mybrotherstable.org.
Children's Friend and Family Services seeks volunteer mentors ages 21 and older to be matched with one youth mentee from the North Shore. Youth are between the ages of 5 and 18, and as a mentor you would meet every week for at least two hours to establish a one-to-one relationship that over a year's time matures into a genuine, caring friendship. Our mentors – like the individuals and families we serve – come from a variety of backgrounds and professions. Whether it's taking a walk in the park, watching a movie, cooking or just talking on the phone – when you take time out of your day to enrich the life of a child, you're making a real difference. Our current program waitlist has 29 youth, there is a significant need! If you are interested or would like to know more, please visit http://childrensfriend.net/services/youth-mentoring/ or contact Samantha Alves, Director of Youth Mentoring at salves@childrensfriend.net or call 978-219- 1528.
The Winthrop Council on Aging is looking for a volunteer Spanish teacher to teach a weekly, one hour class. If you are interested please contact them at 617-846-8538.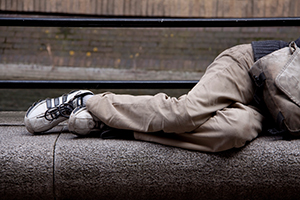 Why we are needed.
People slip through the cracks for many reasons.
No matter your circumstances or income, life throws us curve balls. One moment things are fine, the next you are struggling.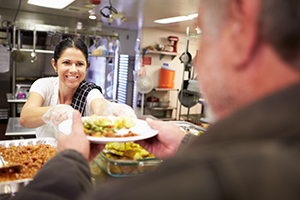 What we achieve.
Connecting those in need with those who can help.
With an annual life issues resource fair, this website and a printed directory (coming) we help people find vital services and/or volunteer opportunities in their communities.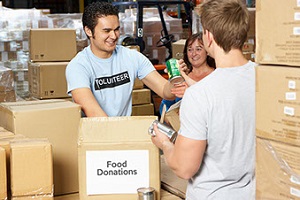 What you can do.
Volunteer, make a donation, or both.
Local non-profits are challenged by budgets and resources. They can use your help. You can make a difference right where you live.