Welcome!
Life presents its challenges and we are not always ready for them. They can knock us down or off balance creating stress, fear, depression, and even isolation. We hope our website will get you started on the road to finding support, relief, and hope. Our resources cover the elderly, children, low income, homelessness, and losing a loved one.
Find help today!
Thank You for Supporting Our 5th Annual "UpLift Yourself With Laughter"!
Thank you all who came out to support the 5th annual "UpLift Yourself With Laughter" fundraiser. It was a huge success!
Save the Date! 7th Annual Resource & Volunteer Fair
We are gearing up for our 7th annual Life Issues-Those Who Can, For Those In Need Resource-Volunteer Fair. It will be held on Saturday, September 8th.
Winthrop Parents Network
The Winthrop Parents Network is an organization run by a grant from the Department of Early Education and Care through the Winthrop Public Schools. The purpose of this program is to provide early literacy and parenting education to families of children ages birth to eight. This is done through the weekly Learn and play groups, monthly Family events and various other activities in collaboration with the Public school and other agencies in the area. All activities are free. The biggest event is the annual International Night held in December at the Cummings School.
The Winthrop Parents Network is also a resource for families when crises arise and parents are looking assistance. Anyone can call or email the Winthrop Parents Network for information about available resources and support. Also available is free developmental screening of any child in town from age birth to 5. These screening questionnaires (called Ages and Stages) are done with the parent and provide some general information about where the child is at developmentally. The parent can then take that information to their pediatrician or Early Intervention for further evaluation if necessary.
The Winthrop Parents Network has been in town since 2010. It is currently located in a classroom at the Arthur T. Cummings Elementary school. For more information about the program feel free to call Anita Preble at 617-846-5543 X4562 or email winthropparentsnetwork12@gmail.com.
Cornhole for a Cause
Sign up your team of 2 in advance on eventbrite. Hosted by CASA!
Date: Saturday, June 9th
Location: Ingleside Park
Registration: $100 per Team. Register Online.
Cocktails & Appetizers
Date: June 21st, 4 – 6 PM
Location: The Arbors at Winthrop, 46 Lincoln Street, Winthrop, MA
Registration: RSVP to Anita at 617-207-3009 or aharris@arborsassistedliving.com. Or just show up for a fun and free trivia night!
Mystic Valley Elder Services Event on Hoarding
Join us for an interesting and informative presentation on hoarding – what it is, who does it, and why it might be a danger to a person's health and wellbeing.
Date: Thursday, June 21st at 11:30 AM
Location: Robert A. DeLeo Senior Center, 35 Harvard Street, Winthrop, MA
Registration: Preregister by calling 617-846-8538
Discussions with Parents
Come to four Parents Forums meetings, held twice a month for two months, led by parenting educators. Learn simple strategies for managing day-to-day emotional challenges…and most family issues have to do with emotions! When you learn, your child learns.
Sign up at Meetup.com "Winthrop Parents Forum"
Housing Families Backpack Drive
Housing Families is collecting backpacks, pencils, paper, folders, notebooks, pens, binders, crayons and more to benefit children in school and for their after-school programs at Housing Families.
Donations accepted now through August 3rd at their main office: 919 Eastern Ave in Malden.
Volunteer Opportunities
Volunteer Opportunity from Mystic Valley Elder Services: Volunteer Money Managers make a positive difference for those in need! Mystic Valley Elder Services, the local agency that supports the well being and independence of elders, adults with disabilities, and caregivers is looking for Volunteer Money Managers. Volunteer Money Managers help low-income elders and adults living with disabilities by visiting them at home on a regular basis to assist them with bill paying tasks including paying monthly bills and maintaining the check register. The commitment is 2-6 hours a month, for a minimum of a year. Volunteer Program Manager Lauren Reid can be reached at (781) 388-2382 for more information or to set up an interview.
A Great Volunteer Opportunity: Circle Home, Inc. is a home health and hospice agency. We are seeking volunteers 18 years and up for a variety of needs from visiting and companionship, to special projects, to administrative support. We serve families in the Greater Lowell, Greater Lawrence and Southern New Hampshire areas. We provide extensive training, mentoring and support. Volunteers are asked to commit to 2-4 hours per week for a minimum of one year. For more information about the positions available and upcoming training sessions, please contact Hospice Volunteer Services Coordinator, Heather Merrill at heather.merrill@CircleHomeHealth.org or 978-459-9343 ext. 85825.
My Brother's Table located in Lynn is always accepting volunteers. Great for families, community service hours or for anyone. Please call 781-595-3224 for information. www.mybrotherstable.org.
Children's Friend and Family Services seeks volunteer mentors ages 21 and older to be matched with one youth mentee from the North Shore. Youth are between the ages of 5 and 18, and as a mentor you would meet every week for at least two hours to establish a one-to-one relationship that over a year's time matures into a genuine, caring friendship. Our mentors – like the individuals and families we serve – come from a variety of backgrounds and professions. Whether it's taking a walk in the park, watching a movie, cooking or just talking on the phone – when you take time out of your day to enrich the life of a child, you're making a real difference. Our current program waitlist has 29 youth, there is a significant need! If you are interested or would like to know more, please visit http://childrensfriend.net/services/youth-mentoring/ or contact Samantha Alves, Director of Youth Mentoring at salves@childrensfriend.net or call 978-219- 1528.
The Winthrop Council on Aging is looking for a volunteer Spanish teacher to teach a weekly, one hour class. If you are interested please contact them at 617-846-8538.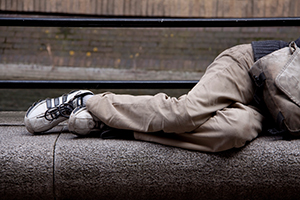 Why we are needed.
People slip through the cracks for many reasons.
No matter your circumstances or income, life throws us curve balls. One moment things are fine, the next you are struggling.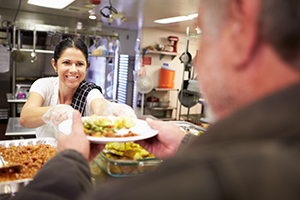 What we achieve.
Connecting those in need with those who can help.
With an annual life issues resource fair, this website and a printed directory (coming) we help people find vital services and/or volunteer opportunities in their communities.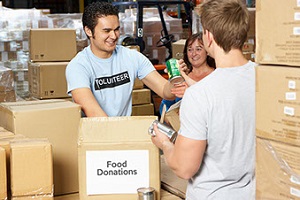 What you can do.
Volunteer, make a donation, or both.
Local non-profits are challenged by budgets and resources. They can use your help. You can make a difference right where you live.