Welcome!
Life presents its challenges and we are not always ready for them. They can knock us down or off balance creating stress, fear, depression, and even isolation. We hope our website will get you started on the road to finding support, relief, and hope. Our resources cover the elderly, children, low income, homelessness, and losing a loved one.
Find help today!
Thank You for Supporting Our 6th Annual Resource & Volunteer Fair!
Thank you all for coming out and supporting our 6th annual Fair. We greatly appreciate it. This was our best one yet! And there was so many connections made.
Save the Date! 5th Annual Uplift Yourself with Laughter
Those Who Can For Those In Need, Inc. invites you to our 5th Annual Fundraiser. It is scheduled for April 12th at the Giggles Comedy Club in Saugus.
Mystic Valley Elder Services
Mystic Valley Elder Services is a non-profit agency which partners with elders, adults living with disabilities, and caregivers residing in Chelsea, Everett, Malden, Medford, Melrose, North Reading, Reading, Revere, Stoneham, Wakefield and Winthrop. We are here to help you find what you need to live the way you want.
We work one-on-one with older adults (60+) and adults of all ages living with disabilities to connect you to services that support your health, wellbeing, and independence. We provide care management, coordinate services, and refer you to appropriate health care and home care providers. Many of the services we provide are free or low-cost, depending upon your income.
Mystic Valley Elder Services also works to provide older adults and adults living with disabilities with meaningful opportunities to engage with their community. We connect seniors and other adults to volunteer opportunities throughout our eleven cities and towns, and we host a range of Healthy Aging workshops throughout the year.
Since 1975, Mystic Valley Elder Services has been partnering with community members to ensure that everyone has access to the tools they need to live independently and with dignity in their own homes and communities. It's what everyone deserves.
Contact us at 781-324-7705 or visit our website mves.org.
Free Workshop for Veterans and Their Families
The Arbors Assisted Living Residential Communities is hosting a free workshop on April 7th at 10:00 AM at 46 Lincoln Street in Winthrop. Veterans or surviving spouses may be compensation from the Department of Veterans Affairs to help pay for senior care.
Beer & Bingo with Housing Families
All profits go to Housing Families and their commitment to end family homelessness in Massachusetts.
Date: April 18th
Time: 6:00 PM
Location: Night Shift Brewing, 87 Santilli Highway, Everett, MA
Evening of Comedy to Support CASA
Jimmy Tingle, well-known local comedian, commentator and activist will share his humorous take on the human condition and help CASA raise much needed funds!
Date: April 21st
Time: 8:00 PM
Location: Neil Shapiro Center of the Performing Arts, Winthrop High School
Tickets: $30 in advance or $35 at the door. Purchase tickets here.
Run, Walk, or Roll Fundraiser
WINARC is hosting a fundraiser at Deer Island on April 29th at 11 AM. This will help support their current programs.
Mystic Valley Elder Services Annual Spring Event
Save the date for an evening of theater, community, and raising money to help elders and adults living with disabilities keep their independence. The event will be on June 9th at the Greater Boston Stage Company. Sponsorships are available and tickets are $75 each. Purchase tickets online.
Discussions with Parents
Come to four Parents Forums meetings, held twice a month for two months, led by parenting educators. Learn simple strategies for managing day-to-day emotional challenges…and most family issues have to do with emotions! When you learn, your child learns.
Sign up at Meetup.com "Winthrop Parents Forum"
Housing Families "Can You Help?"
Housing Families is collecting art supplies, diapers, healthy snacks and cleaning suppliers. Stop & Shop and Market Basket gift cards are also accepted.
Volunteer Opportunities
Volunteer Opportunity from Mystic Valley Elder Services: Volunteer Money Managers make a positive difference for those in need! Mystic Valley Elder Services, the local agency that supports the well being and independence of elders, adults with disabilities, and caregivers is looking for Volunteer Money Managers. Volunteer Money Managers help low-income elders and adults living with disabilities by visiting them at home on a regular basis to assist them with bill paying tasks including paying monthly bills and maintaining the check register. The commitment is 2-6 hours a month, for a minimum of a year. Volunteer Program Manager Lauren Reid can be reached at (781) 388-2382 for more information or to set up an interview.
Volunteer Opportunity for Housing Families: Visit their website for more details!
A Great Volunteer Opportunity: Circle Home, Inc. is a home health and hospice agency. We are seeking volunteers 18 years and up for a variety of needs from visiting and companionship, to special projects, to administrative support. We serve families in the Greater Lowell, Greater Lawrence and Southern New Hampshire areas. We provide extensive training, mentoring and support. Volunteers are asked to commit to 2-4 hours per week for a minimum of one year. For more information about the positions available and upcoming training sessions, please contact Hospice Volunteer Services Coordinator, Heather Merrill at heather.merrill@CircleHomeHealth.org or 978-459-9343 ext. 85825.
My Brother's Table will be collecting now through December 22nd new hats, gloves, scarves, socks and sweaters. They will wrap the items and distribute to guests on Christmas Day. For more information about this wonderful way of giving, please call 781-595-3224. www.mybrotherstable.org.
Children's Friend and Family Services seeks volunteer mentors ages 21 and older to be matched with one youth mentee from the North Shore. Youth are between the ages of 5 and 18, and as a mentor you would meet every week for at least two hours to establish a one-to-one relationship that over a year's time matures into a genuine, caring friendship. Our mentors – like the individuals and families we serve – come from a variety of backgrounds and professions. Whether it's taking a walk in the park, watching a movie, cooking or just talking on the phone – when you take time out of your day to enrich the life of a child, you're making a real difference. Our current program waitlist has 29 youth, there is a significant need! If you are interested or would like to know more, please visit http://childrensfriend.net/services/youth-mentoring/ or contact Samantha Alves, Director of Youth Mentoring at salves@childrensfriend.net or call 978-219- 1528.
The Winthrop Council on Aging is looking for a volunteer Spanish teacher to teach a weekly, one hour class. If you are interested please contact them at 617-846-8538.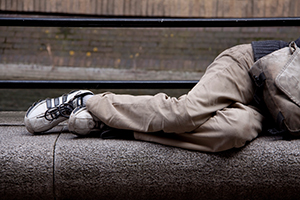 Why we are needed.
People slip through the cracks for many reasons.
No matter your circumstances or income, life throws us curve balls. One moment things are fine, the next you are struggling.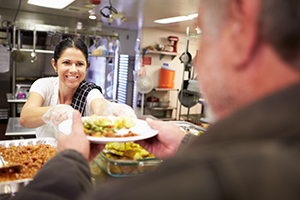 What we achieve.
Connecting those in need with those who can help.
With an annual life issues resource fair, this website and a printed directory (coming) we help people find vital services and/or volunteer opportunities in their communities.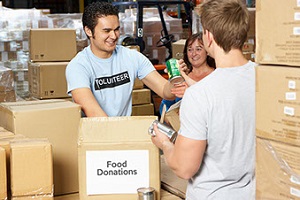 What you can do.
Volunteer, make a donation, or both.
Local non-profits are challenged by budgets and resources. They can use your help. You can make a difference right where you live.