Welcome!
Life presents its challenges and we are not always ready for them. They can knock us down or off balance creating stress, fear, depression, and even isolation. We hope our website will get you started on the road to finding support, relief, and hope. Our resources cover the elderly, children, low income, homelessness, and losing a loved one.
Find help today!
5th Annual Resource & Volunteer Fair
First of all I would like to thank all the organizations that participated in the Resource Fair on September 10th.
And also to all the attendees.  We had some very special speakers.  Congresswoman Katherine Clark, House Speaker Bob DeLeo, and Winthrop Town Council President Bob Driscoll.
3rd Annual UpLift Yourself With Laughter Fundraiser
On behalf of Those Who Can, For Those In Need Board, we would like to thank everyone for making our 3rd annual "UpLift Yourself With Laughter fundraiser a huge success. We presented Dianne Kuzia Hills, Executive Director of My Brother's Table with the 1st annual "Those Who Can" award.
We look forward to another successful event next year!
Community Organization Spotlight

Our Featured Partner for this edition of our newsletter is Community Against Substance Abuse, Inc. (CASA).
Community Against Substance Abuse, Inc. (CASA), a nonprofit organization, was founded in May 1997 by a group of concerned parents, school administrators, police, and other community leaders in Winthrop who came together to address the growing problems of substance abuse among youth. Since 2007 the organization has been funded primarily with federal dollars, a small state grant and community donations. Our membership is made up of Winthrop residents and other partners who are concerned about underage alcohol and drug use.
We educate families and individuals about the effects of substance abuse as a complex social issue and assist them in creating healthier environments by recognizing and utilizing our community's many strengths and assets.
CASA strives to improve the quality of life for all Winthrop residents and to provide a safer community for children and youth by identifying and providing prevention resources.
Our various programs are made possible with funding from Drug Free Communities, SAMSHA, Massport, the Bureau of Substance Abuse Services, the Town of Winthrop and community donations.
What We Do:
Primary Prevention
Data Collection, Analysis and Presentation
Collaboration and Coalition Building
Resource Sharing and Information Dissemination
SPECIFIC PROGRAMS INCLUDE:
CASA Monthly Coalition Meetings – This group joins together monthly to make efficient use of limited community resources. Its goal is to achieve measurable outcomes in substance abuse and other risk behaviors. These community meetings can serve several purposes. They can: highlight a specific issue of concern; draw people together in response to a crisis; determine interest in starting a specific taskforce or in enlarging an existing workgroup. Our coalition works together to develop strategies and action plans that will help make the community less conducive to risk behaviors that lead to substance abuse and other problems.
Diversion Program – Awarded by the Town of Winthrop, this program provides CASA staffing for a youth diversionary program. A collaboration between the Town of Winthrop Police, School and Public Health Departments, the program provides school and community based support for individual at-risk youth in leiu of court involvement or school suspension. Its work includes proven modalities for youth and family support.
Massachusetts Opioid Abuse Prevention Collaborative (MOAPC)  -CASA is a member of the Winnisimmett Regional Opioid Collaborative (WROC) consisting of the cities of Revere and Chelsea, and the town of Saugus. The WROC assesses opioid use in the region and implements strategies to reduce fatal and non-fatal overdoses and the misuse of prescription drugs.
Recovery Coaches – CASA, in collaboration with the Winthrop Police Department and Board of Health provides two Recovery Coaches Chip McHugh and Danielle Fernekees. These coaches offer non-clinical services designed to help initiate and sustain individual/family recovery from Substance Use Disorder, to enhance the quality of life for individuals and families, and to spotlight the value of the Recovery Community as a whole. In addition to personal supports, the Recovery Coaches are available for drop-in services every Thursday from 5pm-8pm at the CASA Office.
Gay/Straight Alliance (GSA) – CASA founded and supports the GSA at Winthrop High School.
Family Support Group – A support group for any individual/family affected by addiction. The group is led by Linda Vecchia, founder of Friends Helping Friends. Linda has personal experience with the impact addition has on the family system. She has devoted herself to offering support for families and the community dealing with a loved one struggling with addiction. Participants can also receive treatment resources and Narcan training. The open group is offered the first and third Tuesday at the CASA Office at 630pm.
Youth Advisory Board – A youth-led group that provides peer training and education on issues facing our community's youth.
For more information about our programming or how to get involved, please have them contact me directly or find us on Facebook!
LeighAnn Eruzione, LICSW
Community Liaison, Director of Diversion
Community Action for Safe Alternatives (CASA)
18 Bartlett Rd, Winthrop, MA 02152
(617) 763-0241
leruzione@winthropcasa.org
Volunteer Opportunities
Those Who Can For Those In Need is looking for a volunteer Marketing Director to join our Board.
We are a 501(c)3 nonprofit organization based in Winthrop, Massachusetts. Our mission is to help those with challenging life-issue needs in the Boston and North Shore areas by informing and connecting them with those who provide important services in many areas including, but not limited to: aging issues, losing a loved one, children/child-care, low income & homeless issues, substance abuse, domestic violence, disabilities, mental illness, disease & health issues and LGBTQ.
The Marketing Director will chair the Marketing Committee and also sit on the Executive Committee. S/he will be responsible for development and implementation of the Organization's marketing strategies. The ideal candidate will:
Have a background in marketing, communications and/or public relations
Possess strong time- and project-management skills
Have strong oral and written communication skills
Be able to manage multiple projects at once
Work independently and as part of a team
Have a strong sense of volunteerism and a desire to help/improve the lives of others
Time Commitment: approximately 5 hours/week
To apply please send your resume and cover letter to Judie@twctin.org
My Brother's Table located in Lynn is always accepting volunteers. Great for families, community service hours or for anyone. Please call 781-595-3224 for information. www.mybrotherstable.org.
Children's Friend and Family Services seeks volunteer mentors ages 21 and older to be matched with one youth mentee from the North Shore. Youth are between the ages of 5 and 18, and as a mentor you would meet every week for at least two hours to establish a one-to-one relationship that over a year's time matures into a genuine, caring friendship. Our mentors – like the individuals and families we serve – come from a variety of backgrounds and professions. Whether it's taking a walk in the park, watching a movie, cooking or just talking on the phone – when you take time out of your day to enrich the life of a child, you're making a real difference. Our current program waitlist has 29 youth, there is a significant need! If you are interested or would like to know more, please visit http://childrensfriend.net/services/youth-mentoring/ or contact Samantha Alves, Director of Youth Mentoring at salves@childrensfriend.net or call 978-219- 1528.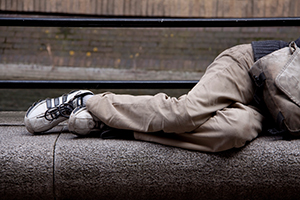 Why we are needed.
People slip through the cracks for many reasons.
No matter your circumstances or income, life throws us curve balls. One moment things are fine, the next you are struggling.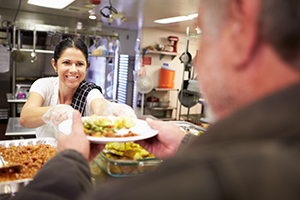 What we achieve.
Connecting those in need with those who can help.
With an annual life issues resource fair, this website and a printed directory (coming) we help people find vital services and/or volunteer opportunities in their communities.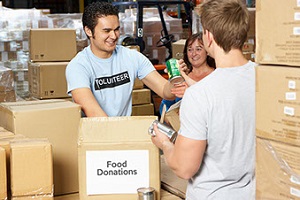 What you can do.
Volunteer, make a donation, or both.
Local non-profits are challenged by budgets and resources. They can use your help. You can make a difference right where you live.