Welcome!
Life presents its challenges and we are not always ready for them. They can knock us down or off balance creating stress, fear, depression, and even isolation. We hope our website will get you started on the road to finding support, relief, and hope. Our resources cover the elderly, children, low income, homelessness, and losing a loved one.
Find help today!
Save the Date! Uplift Yourself with Laughter
Those Who Can, For Those In Need is planning their 4th annual UpLift Yourself With Laughter fundraiser. So make sure you save the date for Saturday, April 22nd, 2017. More details in the next newsletter.
"Voyage to the Other Side" Fundraiser
What: A fundraiser to benefit Those Who Can For Those In Need
When: Friday, January 20, 2017  6:30-9:30pm
Where: Hilton Garden Inn (100 Boardman Street, East Boston)
Cost: $40 (tickets nonrefundable)
Community Organization Spotlight

Our Featured Partner for this edition of our newsletter is SafetyNet Tracking Systems: Protecting People and Locating The Lost.
Proven Technology & Processes to Help Find People Who Wander and Go Missing
The SafetyNet service helps caregivers provide an added layer of protection for loved ones with cognitive conditions such as autism and Alzheimer's from the potentially life-threatening behavior of wandering. The service will enable public safety agencies to more effectively find and rescue people at risk, in the event they wander, supplementing traditional searches that often take countless man-hours. By leveraging proven technology and processes, the SafetyNet service aids in the safe return of a person who goes missing and provides peace of mind to caregivers.
How SafetyNet Works
Once caregivers enroll their loved ones in the service, they receive a SafetyNet Bracelet, which is worn by the person at risk typically on their wrist or ankle. The caregiver provides information about the client to assist in search and rescue, which is then entered into a secure database. SafetyNet provides 24×7 emergency caregiver support. For participating public safety agencies, SafetyNet provides Search and Rescue Receivers, certified training and ongoing support.
The SafetyNet Bracelet constantly emits a Radio Frequency signal. Radio Frequency is the technology of choice because, unlike cellular and GPS technology, its signal doesn't rely on cellular networks or satellite signals and can often be tracked when a client wanders into a shallow body of water, a densely wooded area, a concrete structure such as a garage, or a building constructed with steel.
The Search and Rescue Receivers can detect the Radio Frequency signal emitted from a SafetyNet Bracelet typically within a range of approximately one mile in on-the-ground searches and 5-7 miles in searches by helicopter.
The certified training for public safety agencies focuses on the use of specialized electronic equipment, technology, procedures and on how to effectively communicate with and approach individuals who have cognitive conditions. SafetyNet's secure database contains information on each individual client enrolled in the program so search and rescue teams can have information on the individual's physical characteristics, personal habits and how he or she should be approached, addressed and comforted.
Resources for Caregivers
SafetyNet's website, www.safetynettracking.com is an online information and resource center designed to assist caregivers seeking tips and information on how to protect their loved ones who wander. Its Resources tab offers compelling content from across the web, access to our Twitter feed and YouTube channel, a Facebook page to help caregivers communicate with one another and engage in a community of support, plus a variety of valuable resources for caregivers such as forms to distribute to their local first responders and neighbors that may be helpful in the event their loved one wanders.
For more information please contact SafetyNet Tracking Systems – Customer Service @ 877-434-6384
Community Calendar
Save the Date!
Volunteer Opportunities
It's All About the Children – Mia Martucci who is part of Those Who Can, For Those In Need is collecting now through December 19th unwrapped new toys for Boston Children's Hospital. This is the 4th annual toy drive. And during the Summer Mia has a Lemonade stand around Winthrop and donates the money to Children's Hospital. If you would like to donate to the Toy Drive and do not live in Winthrop, please contact Judie, judie@twctin.org.
My Brother's Table will be collecting now through December 22nd new hats, gloves, scarves, socks and sweaters. They will wrap the items and distribute to guests on Christmas Day. For more information about this wonderful way of giving, please call 781-595-3224. www.mybrotherstable.org.
Children's Friend and Family Services seeks volunteer mentors ages 21 and older to be matched with one youth mentee from the North Shore. Youth are between the ages of 5 and 18, and as a mentor you would meet every week for at least two hours to establish a one-to-one relationship that over a year's time matures into a genuine, caring friendship. Our mentors – like the individuals and families we serve – come from a variety of backgrounds and professions. Whether it's taking a walk in the park, watching a movie, cooking or just talking on the phone – when you take time out of your day to enrich the life of a child, you're making a real difference. Our current program waitlist has 29 youth, there is a significant need! If you are interested or would like to know more, please visit http://childrensfriend.net/services/youth-mentoring/ or contact Samantha Alves, Director of Youth Mentoring at salves@childrensfriend.net or call 978-219- 1528.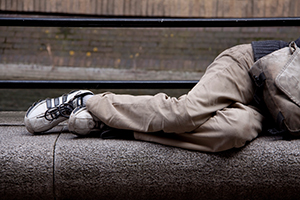 Why we are needed.
People slip through the cracks for many reasons.
No matter your circumstances or income, life throws us curve balls. One moment things are fine, the next you are struggling.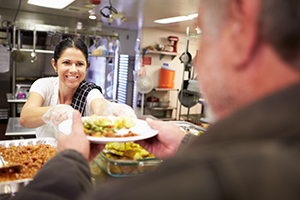 What we achieve.
Connecting those in need with those who can help.
With an annual life issues resource fair, this website and a printed directory (coming) we help people find vital services and/or volunteer opportunities in their communities.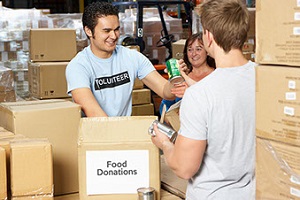 What you can do.
Volunteer, make a donation, or both.
Local non-profits are challenged by budgets and resources. They can use your help. You can make a difference right where you live.